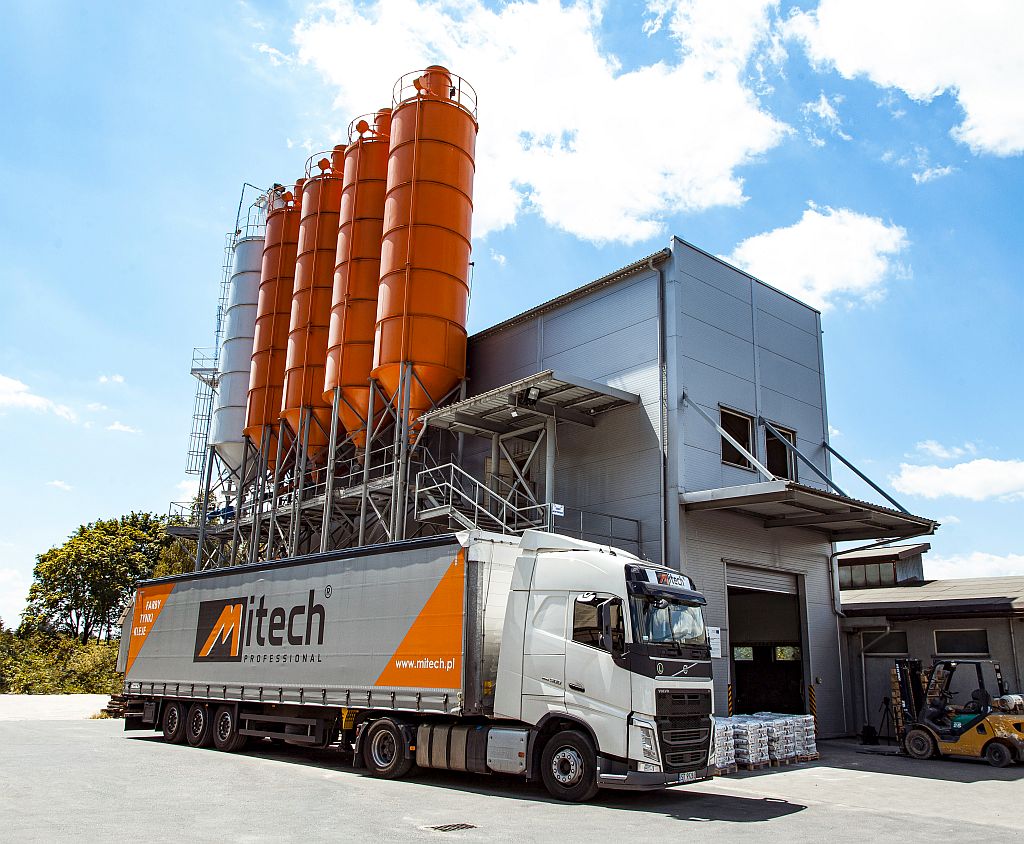 MITECH Chemia Budowlana is a company that has been operating on the Polish market for many years, a specialised manufacturer of building thermal insulation systems and construction chemistry products. Over the years thanks to constant development and numerous investments related to production/laboratory infrastructure upgrade and the commitment of qualified and specialised staff as well as cooperating with renowned raw material suppliers, our brand has become recognisable both in Poland and many EU countries.
To provide top quality materials we carry out a strict control of raw materials, final products and production processes. The innovative production process system implemented by our engineers allows us to supply top quality products to meet the requirements of standards and the expectations of customers. The high standard of products is confirmed by European Technical Approval (ETA) Certificates and CE marking that allow our products to be used in construction projects of the EU countries. Mitech company is committed to charity and social support. One of the many social initiatives includes sponsoring TS MITECH Sports Club. The Club is not the only "protegee" we support. We do not forget about orphanages, the students of primary, pre-secondary and special needs schools. Our achievements constantly stimulate us to keep on working and developing.
Subscribe Youtube Mitech.